New Cotton Ground Police Station almost ready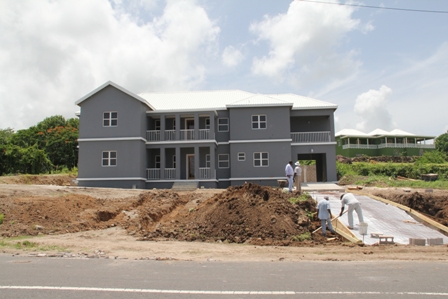 NIA-CHARLESTOWN NEVIS (August 16, 2011) —
The new Cotton Ground Police Station is another project undertaken by the Nevis Island Administration (NIA) in its quest to provide greater security for the people of Nevis.
The facility which is located on Colquhoun Estate in the entrance of Cotton Ground Village will replace the old station next to the play field used by the police up to the time the sitting NIA took office in July 2006.

During an interview with the Department of Information on Friday, Director of Projects in the Ministry of Communication and Works Mr. Denzil Stanley explained that the NIA responded to the need for a new facility.
"There has been a completely new structure built in Cotton Ground to house the ranks of the Police Force at Cotton Ground. We would remember that the structure or facility that was there before had served its time and it was basically, to put it bluntly, not good for that level of service. So the Nevis Island Administration proceeded to build a new structure in Cotton Ground," he said.
According to the Director of Projects, the building was completed with electrical and plumbing works completed as well. They were at present awaiting the delivery of furniture.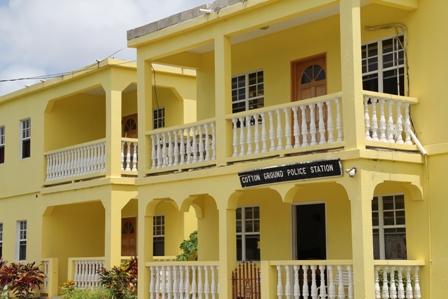 However, he used the opportunity to commend the field staff of the Public Works Department for their work in the project.
"The Public Works Department I must say has done a wonderful job in finishing the building. If you get a chance you should go in and take a look at it and I think you would be very much impressed," he said.
Ground was broken for the new facility in June 2010 after the NIA acquired the property one year before. During the ground breaking ceremony Premier of Nevis and Minister responsible for Security Hon. Joseph Parry said on completion the new facility would enhance the effectiveness in responding to the needs of the citizens of the St. Thomas area
The existing police outpost in Cotton Ground had been relocated from a dilapidated building near the village playfield in 2007 to a privately owned house known as Ossie's Guest House as a temporary measure.
On completion the new Police Station will be outfitted with facilities that were non-existent at the old police station including work stations, computer access for offices, adequate sleeping quarters, a full kitchen and bathroom facilities.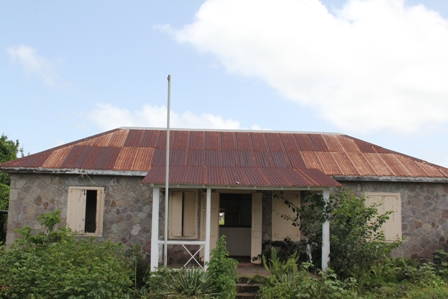 In 2010 the Nevis Island Administration had also assisted the police with the provision of new barracks at Bath Plain and with a private sector partnership provided additional barracks in Butlers Village. They also donated five vehicles to the Nevis Police Division.