NIA and UNESCO meet to discuss professionalising teaching sector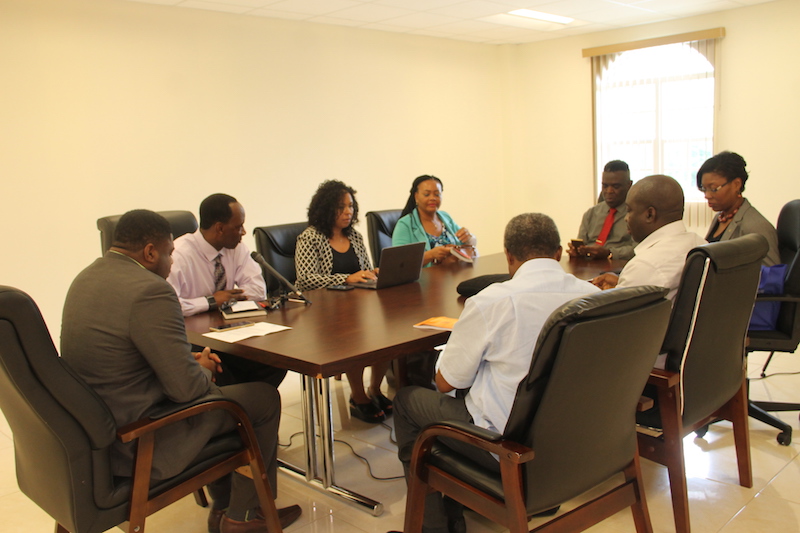 NIA CHARLESTOWN NEVIS (June 28, 2018) — Hon. Uthant Troy Liburd, Junior Minister of Education and Library Services in the Nevis Island Administration (NIA) met with officials from the United Nations Educational, Scientific and Cultural Organisation (UNESCO) and the Ministry of Education in St. Kitts and Nevis, to discuss the professionalising of teachers.
At the meeting which was held at the NIA conference room at Pinney's Estate on June 27, 2018, Mr. Liburd welcomed the initiative.
"What is being proposed between UNESCO and the government of the Federation, is how the assistance we're going to get from UNESCO will go a long way in professionalising our teachers and other education officials in the Federation of St. Kitts and Nevis.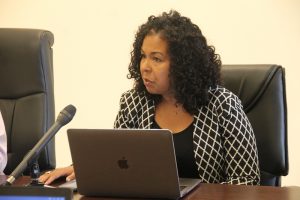 "The Federation has had a longstanding relationship with UNESCO, and in many ways has benefitted from this partnership and I believe that this initiative that we are seeking to undertake at this point, will be added to that long list of successes that we've had working together," he said.
The Minister registered his anticipation for future meetings as the project unfolds and bears fruit especially in Nevis. He also thanked the delegation on behalf of the NIA for coming to Nevis.
Meantime, Dr. Neva Pemberton, Chief Education Planner in St. Kitts and Nevis, spoke to the expectations of the partnership in relation to the Federation's five-year Education Sector Plan for 2017-2021.
"At the end of the next five years, we want to make sure that teachers are well supported, that we have stronger appraisal systems in place for them, a good training programme from pre-service to in-service and continuing professional development framework. So we've requested some assistance from UNESCO to help us in this," Dr. Pemberton said.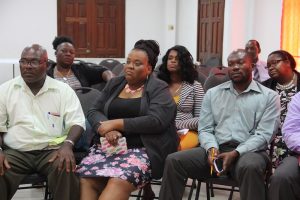 "I think we all can recognize that because the quality of learning is so related to the quality of teaching, we had to make some serious interventions to improve the professionalism of our teaching body… The purpose of this sculpting mission is really to get a sense of how we can best put together an overarching teaching policy that would put in place all the pieces that we need to have to have a functioning body," she said.
Dr. Pemberton added that the delegation will be welcoming ideas over the next five days in both islands from a wide cross section of stakeholders on their views of a national teaching counsel, goals of integrating preschool teachers training, and how the many moving parts would function smoothly when incorporated.
Also in present at the meeting were Mr. Kevin Barrett, Permanent Secretary in the Ministry of Education and Library Services; Dr. Edem Adubra, Head of the Secretariat of the International Task Force on Teachers, UNESCO; Mr. Claude Akpabie, Education Programme Specialist, UNESCO Caribbean Office; Mr. Antonio Maynard, Secretary General of the St. Kitts Nevis National Commission for UNESCO; Mrs. Carla Mills-Diamond, Focal Point of the International Teachers' Task Force, and Mrs. Lisa Pistana, Education Officer in the Ministry of Education St. Kitts.
After this meeting, the delegation met with Education Officers and other education personnel in Nevis at the St. Pauls Anglican Church Hall.