NIA describes policies and programmes as people-centered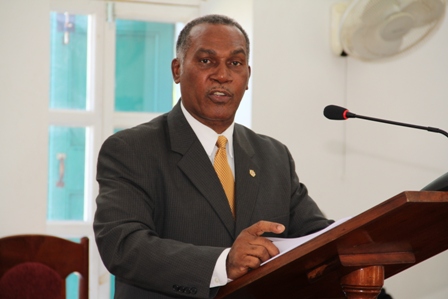 NIA CHARLESTOWN NEVIS (December 23, 2013) — The policies and programmes of the Concerned Citizens Movement (CCM)-led Administration have been described as people-centered and Premier of Nevis and Minister of Finance Hon. Vance Amory says people development was the hallmark of his Administration.
The comment came when he concluded the 2014 Budget presentation at a sitting of the Nevis Island Assembly on December 18, 2013.
"Our policies and programmes are not only creative and innovative but are people-centred. We do not boast about infrastructure projects that benefit foreign companies and increase the debt burden on our children. The hallmark of this CCM government is people development.
"We believe that people are our most important assets and thus, all of our projects and activities are designed to increase employment and income and overall, to improve the standard of living of Nevisians and residents," he said.
According to Mr Amory, when his Administration spoke of engendered growth, it was not only interested in dry statistics.
"More importantly, we are focused on how the growth is impacting the lives of the ordinary citizens of this country. It is for this reason that we speak of inclusive growth. It encapsulates our election mantra, 'people matter more'," he said.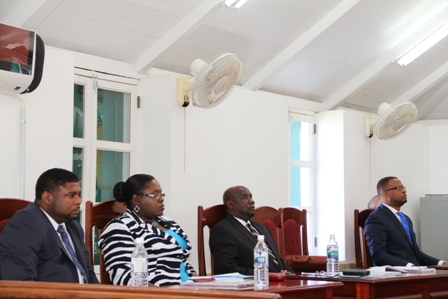 The Premier also used the opportunity to thank the people of Nevis for their support to his Administration and urged them to continue to do so.
"I want to thank the people of Nevis for rallying with the Concerned Citizens Movement Government. This is a government of progress; a government that respects its people and the democratic systems; a government that upholds the rule of law; a government that is responsive to the needs of its people; a government that lends a helping hand to the economically disadvantaged; a government that will turn on the geothermal switch to provide reliable and cheaper energy to the people; a government that will attract new hotels to the island; a government that will improve the investment climate and transform the economy of Nevis; a government of men and women who are willing to fight for the interest of all Nevisians regardless of income, social status or political persuasion.
"With the ideas that we have put forward and our dedication and determination to succeed, we will overcome any obstacle that stands in the path of our journey to progress and prosperity. We ask the people of Nevis to keep the faith [and] to continue to support your government… Thanks again for the faith and confidence that you have placed in my government…," he said.