NIA to contribute to cultural icon's home going service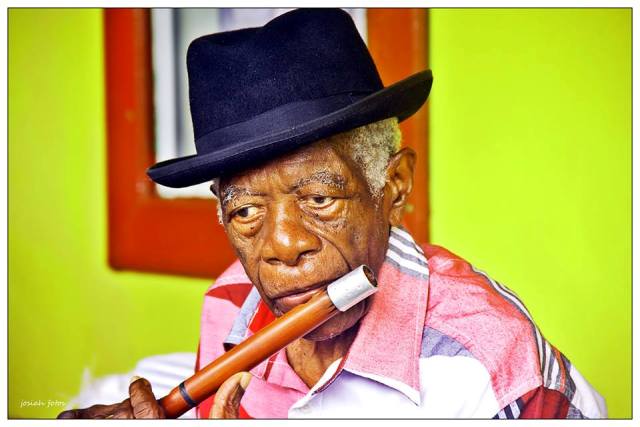 NIA CHARLESTOWN NEVIS ( May 29, 2018) — The Nevis Island Administration (NIA) will contribute to the home-going service of cultural icon Mr. David Freeman, a prominent fife player in St. Kitts and Nevis, who passed away peacefully on Saturday, May 26, 2018 at his home in Gingerland at the age of 90.
Hon. Mark Brantley, Premier of Nevis, made the announcement when he registered condolences on behalf of the NIA, at his monthly press conference held at the administration's Cabinet Room at Pinney's Estate on May 29, 2018.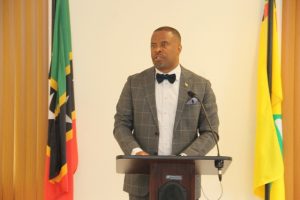 "I would want to extend on behalf of the administration our deep condolences to his entire family and to say, that this administration will participate in a tangible way in the funeral of Mr. Freeman and, in so doing, demonstrate our own commitment and obligation to honour his memory as one of those who contributed much to the life and times to the island of Nevis.
"I've charged Minister [Eric] Evelyn to have the necessary discussions with the family to determine how we can contribute or we intend to contribute in a tangible way to the funeral and home-going service of Mr. David Freeman," he said.
Mr. Brantley described Mr. Freeman as a player beyond anything one had seen in the Federation, who had carried the tradition and cultural art form of fife playing throughout his life.
Mr. Freeman had been celebrated multiple times on Nevis. He was the patron of Culturama 25 in 1999, the leading cultural festival on Nevis. He was the second patron in the 44-year-old festival.
The well-known fifer was part of the St. Kitts and Nevis contingent at seven Caribbean Festival of Arts (Carifesta) on several different occasions in islands including Cuba, Barbados, Guyana, Trinidad, and Suriname. He also represented Nevis in Canada, St. Maarten, St. Eustatius and the United States Virgin Islands and Montserrat.
The cultural icon was the owner and founder of the Honey Bees String Band and the Joy Bells Big Drum.