NIA welcomes IUCN/GEF Environmental and Sustainable Land Management Project on Nevis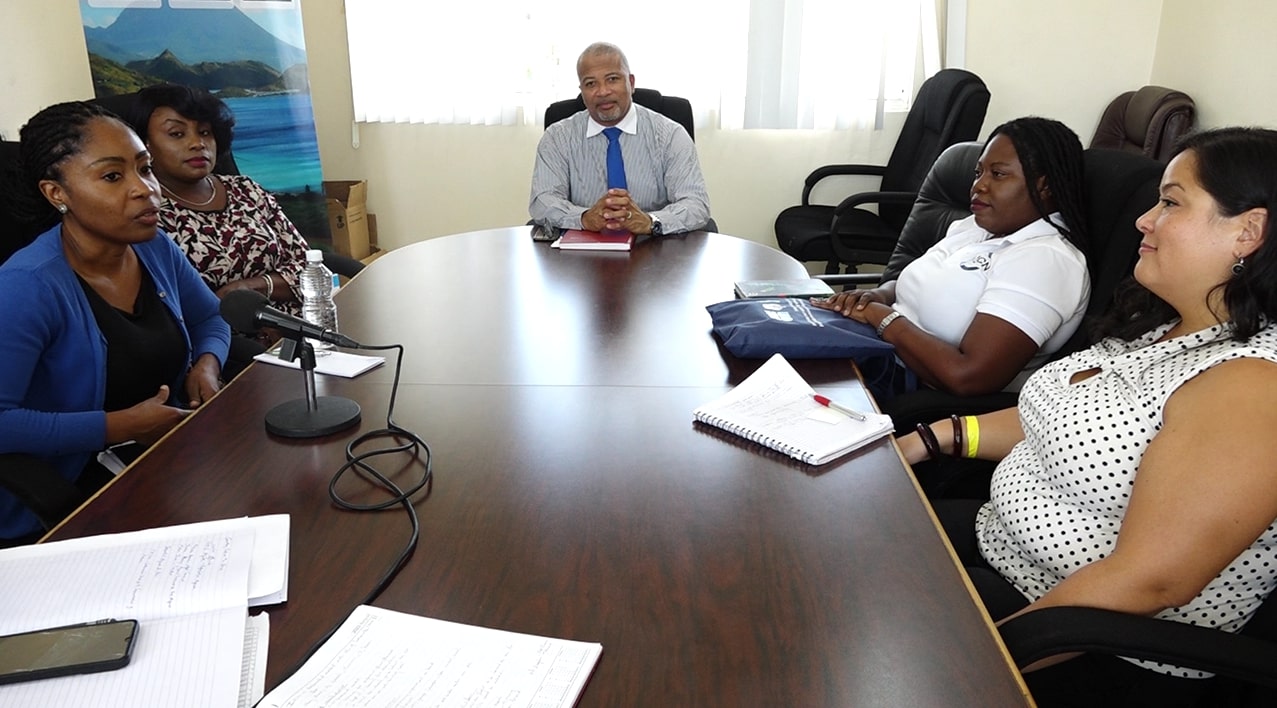 NIA CHARLESTOWN NEVIS (September 04, 2023)- Minister of Physical Planning and Environment in the Nevis Island Administration (NIA) the Honourable Spencer Brand, says the Global Environment Facility (GEF)-funded Environmental and Sustainable Land Management Project currently underway in the Federation will be very beneficial to many sectors on the island of Nevis.
The project, "Improving Environmental Management through Sustainable Land Management", is being executed by the International Union for Conservation of Nature (IUCN), and has the strategic objectives of improving biodiversity, combating land degradation situations, and reversing the negative impacts of climate change.
The specific objective however is to transform degraded forest landscape areas into biodiversity and climate-friendly areas for sustainable agricultural/agroforestry production.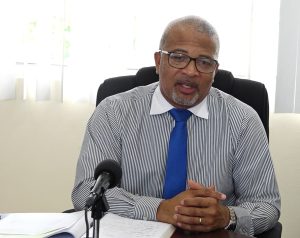 Hon. Brand met with a delegation from the IUCN in Nevis on Thursday, August 31.
"I want to wish the project every success. I believe that at the end of the day both St. Kitts and Nevis will benefit from this initiative and I hope we can see a significant transfer of knowledge, new technology, new techniques and the like, not only our young people but also our various departments that will be impacted," he said.
The Minister said the project aims to conserve biodiversity habitat and ecosystems services, enable sustainable agricultural production on degraded lands, and support legal and policy mechanism for decision-making processes and policy implementation, align with those of the NIA's sustainable development goals and have real-life implications for the people of Nevis.
"I believe that as a spin-off of this project the island of Nevis will be receiving some GIS [Geographic Information Systems] equipment and [software] which will help significantly with what we are trying to do in mapping some of the important components here on the island of Nevis.
"I also think the initiative to provide more water to the agriculture sector and the reforestation here on Nevis is of vital importance. We've just come out of a very harsh drought period and it is now more critical to us to find additional sources of water."
Ms. Theresia Keding, IUCN Regional Portfolio Manager for the Caribbean and Latin America, expressed, "The support from the Nevis Island Administration has been crucial to get things going on the ground so I'm very grateful four your ongoing support."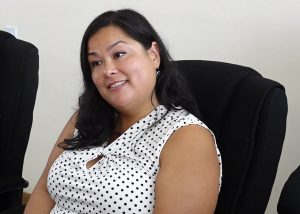 She said she is eager to learn about the reforestation efforts just getting started on the island, and highlighted that although the project has a very wide scope, its many components are complementary.
Her delegation included Ms. Nikkita Browne, IUCN Project Coordinator for St. Kitts and Nevis, and Mr. Melvin James, Agriculture Specialist Consultant.
Present at the meeting from the Ministry of Physical Planning and Environment were Mr. Denzil Stanley, Permanent Secretary; Mrs. Titlon Douglas-Weekes, Deputy Director; and Ms. Thema Ward, Senior Environmental Officer.
While the project is being undertaken at a Federal level the interventions specific to Nevis include: the installation of water storage tanks, water lines and the outfitting of water pumps to some existing wells at New River Estate to support the reforested areas; establishment of a fruit tree orchard at New River Estate and the expansion of an additional 40 acres fruit orchard at Indian Castle; and the reforestation of environmentally sensitive areas including Potworks Estate, Fort Ashby, Cades Bay, Nelson Spring, New River Estate, Indian Castle, and Nevis Peak trail.
The project is scheduled to be completed in 2024.