Premier Brantley congratulates four women elevated to top school leadership positions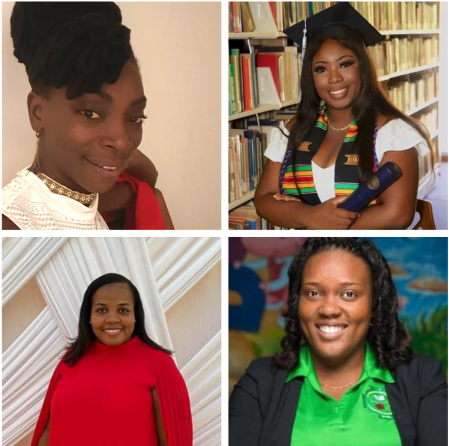 NIA CHARLESTOWN NEVIS (September 01, 2023)- Premier of Nevis the Honourable Mark Brantley has extended congratulations to four young women who have been elevated to leadership positions in the school system on Nevis.
Effective September 01, 2023 Mrs. J'Rose Walters will head the St. Thomas' Primary School; Ms. Chrislin Jeffers will head the Violet O. Jeffers Nicholls Primary School; Ms. Catharine Seabrookes will head the St. James' Primary School; and Mrs. Nicola Parris is the new principal of the Charlestown Secondary School.
"I want to personally congratulate these four young women. All are below the age of 40 and all are women, and it really says something about the island and what we are trying to do in empowering women, in elevating women but also in empowering youth and elevating youth.  
"All are qualified; all have worked for long years in teaching and we are delighted that they have taken up the challenge. I want to wish them only the best as they undertake this new role," said during his monthly press conference on August 29.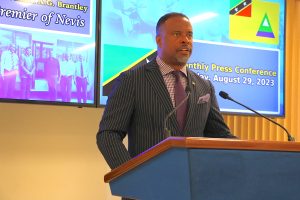 Premier Brantley used the opportunity to encourage others in the teaching fraternity to prepare themselves for leadership. He noted that a large number of qualified educators, when asked, have expressed disinterest in leadership "and that has created tremendous challenges in terms of staffing our schools and ensuring that we have the right people in the right places".
During the press conference Hon. Brantley also took the time to bid farewell to a number of long-serving educators who have resigned or retired from the teaching service.
Leaving the service are Ms. Jasmine Dore, Principal of the Charlestown Secondary School; Ms. Felicia Walters, Deputy Principal at the Gingerland Secondary School; and Ms. Norlene Smithen and Mrs. Althea Liburd, Principal and Deputy Principal at the St. Thomas' Primary School, respectively.
"We want to thank them for their service and contribution towards the development of education, the molding of our students and the development of our island and country," said the Premier.