No show in Court for CCM Deputy Leader; Petitioner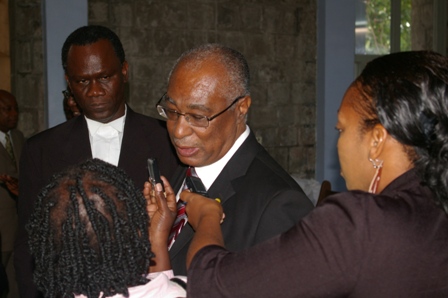 Charlestown, Nevis–(Thursday, September 1st, 2011) The Amended Election Petition filed by Deputy Leader of the Concerned Citizens Movement (CCM), the Hon. Mark Brantley, came up for Case Management on Wednesday, August 31st 2011, before the Honorable Madam Justice Indra Hariprashad – Charles at the High Court in Charlestown, Nevis.

Premier of Nevis, Hon. Joseph Parry, Deputy Premier, Hon. Hensley Daniel, Members of the Electoral Commission and the Returning and Registration Officers who were all named in the amended Petition as Respondents were present.
Most noticeable, however, was the absence of the Petitioner Mark Brantley, who, according to his lawyer Dane Hamilton, QC, was away on professional duties.
Mr. Hamilton was at the time in Nevis in connection with the swearing in of the new President of the Caribbean Court of Justice, the Rt. Hon. Sir. Dennis Byron. and was holding "papers" for the Petitioner's Lawyer Mr. Mendes of the Trinidad Bar.
Dr. Henry Browne, Counsel for the Deputy Premier and 1st Respondent, Hensley Daniel made it clear that it was totally unacceptable that the Petitioner was absent, since he was the one who filed the case and he also filed a Summons for the matter to be heard.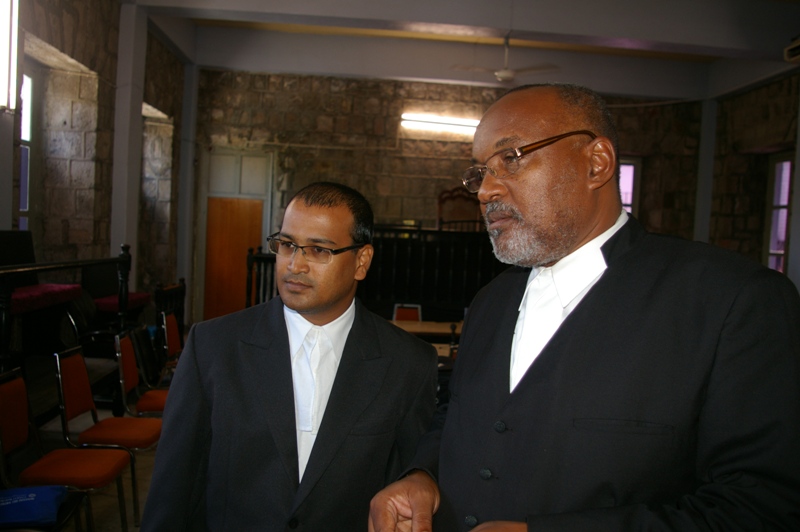 He also pointed out that all the other Parties were present and it was inexcusable for the Petitioner to be absent and more so on professional duties.
Dr. Browne said to the Court that the absence of the Petitioner showed that he was not serious about the petition that he had filed, since he seemed to have abandoned his case given his "cavalier stance".
He further told the court, "The 1st Respondent abhors this kind of conduct. The Petitioner has sought to put his country on hold by filing this Amended Petition and it is more than regrettable that these proceedings do not appear to be high on his list of priorities, if at all."
Counsel for the Supervisor of Elections, Returning Officer and Registration Office, Mr. Arud Gossai apologised for the absence of the Supervisor whom he indicated was preparing for the passing of the Baton of the Commissioner of Police one day later on 1st September 2011.
Mr. Gossai also pointed out to the Trial Judge that the absence of the Petitioner had to be taken seriously, since it pointed to the issue of costs which would depend, in part, on the conduct of the Petitioner.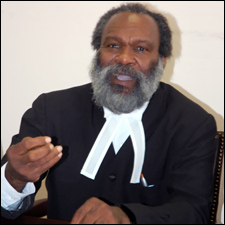 The Trial Judge then gave directions for the trial of the matter but reserved the issue of costs to a later date.
The trial was set to commence on November 21st, 2011 and is expected to last for a period of five days.