Opening of another new business a sign of investor confidence in Nevis' economy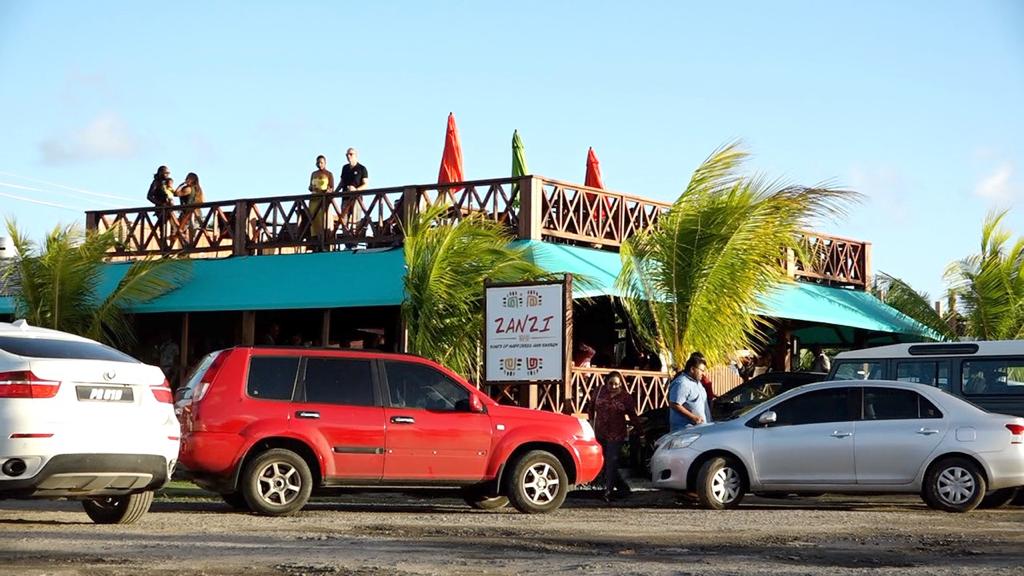 NIA CHARLESTOWN NEVIS (February 06, 2023)- Something good is indeed happening in Nevis as yet another new business has opened its doors, adding to the growing restaurant and entertainment scene on the island.
Zanzi Bar (Nevis), a sister establishment to the trendy bar and restaurant of the same name on St. Kitts, launched operations at Pinney's Beach on Sunday, February 05, 2023.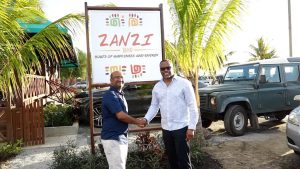 Premier Hon. Mark Brantley, Minister of Tourism and Economic Planning in the Nevis Island Administration (NIA) attended the event and welcomed the proprietor, Mr. Ramesh Mulkanoor, to the economic landscape of Nevis.
"For me the opening today of Zanzi Bar shows the confidence that investors continue to have on the island. I always say that the restaurant scene in Nevis is growing and varied, and I think Zanzi Bar is a wonderful addition to the beach scene here at Pinney's. So Mr. Ramesh welcome, we look forward to you working with us. He has told me he's already employed about 12 people so it means that the employment opportunities are growing and the scene is getting even better here at Pinney's…so thank you very much for investing in Nevis," he said.
Mr. Mulkanoor said he thought expanding into Nevis would be an economically viable venture, having had a large number of patrons from Nevis come through the St. Kitts location.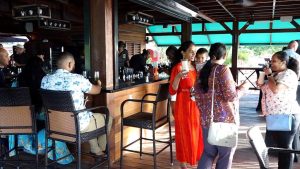 "We used to have a lot of people coming in from Nevis and they would say why don't you do something in Nevis, so we are here now. We opened Zanzi Bar, Nevis with the support of the Premier and all the Administration," he remarked.
Pinney's Beach is widely known as one of Nevis' premier spots for daytime fun, casual beachfront dining and exciting nightlife.
Premier Brantley informed that the NIA is doing additional work to improve the overall infrastructure and aesthetics of the area saying, "When we are done we think that it's going to be the best place to party, the best place to eat, the best place to hang out in the federation of St. Kitts and Nevis."