"Outstanding edifice" says Premier Parry of the Nevis Performing Arts Center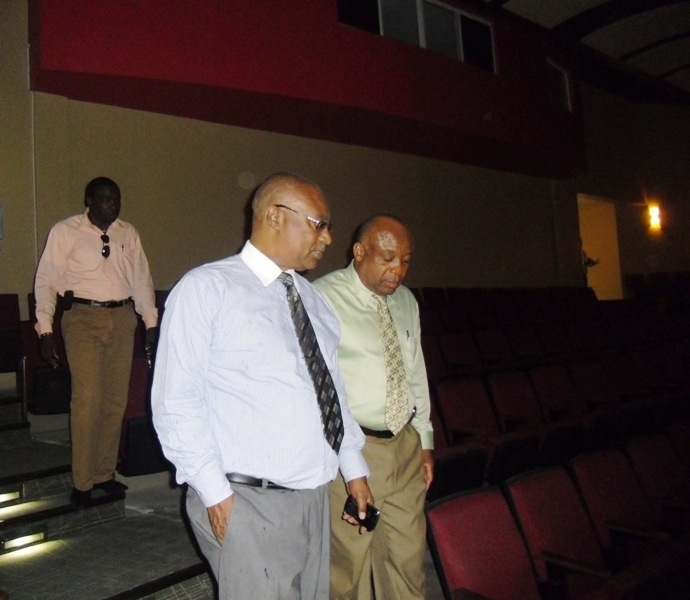 CHARLESTOWN, NEVIS (Friday, March 9, 2012) —"The Nevis Reformation Party (NRP)-led Nevis Island Administration (NIA) stands for excellence," Premier of Nevis, the Hon. Joseph Parry told the Department of Information Wednesday afternoon, following a tour by his Cabinet of the soon-to-be opened Performing Arts Center located at Pinneys.
"I want all Nevisians to stand for excellence and to identify with the Nevis Performing Arts Center which is an outstanding edifice," said the Premier.
The Premier thanked the architect, Mr. John Baker, the builders- Surrey Paving led by Mr. Desmond Lewis, and the General Manager of the Performing Arts Center, Mrs. Deslyn Williams-Johnson, who he said "is a highly organized lady".
"Mrs. Johnson is trained in theatrical arts and is a highly-organized administrator. I hope Nevisians visiting the Center will follow her request to keep the theatre clean and food-free", said the Premier.
The EC$14.5 million facility which is jointly funded by the Government of the Republic of China on Taiwan and the NIA, is slated to be opened in late April. It includes a 400-seat theatre, two dressing rooms, storage rooms, a large courtyard, a canteen, bathroom facilities, a parking area for over one hundred cars, a media room, and a lighting and audio room.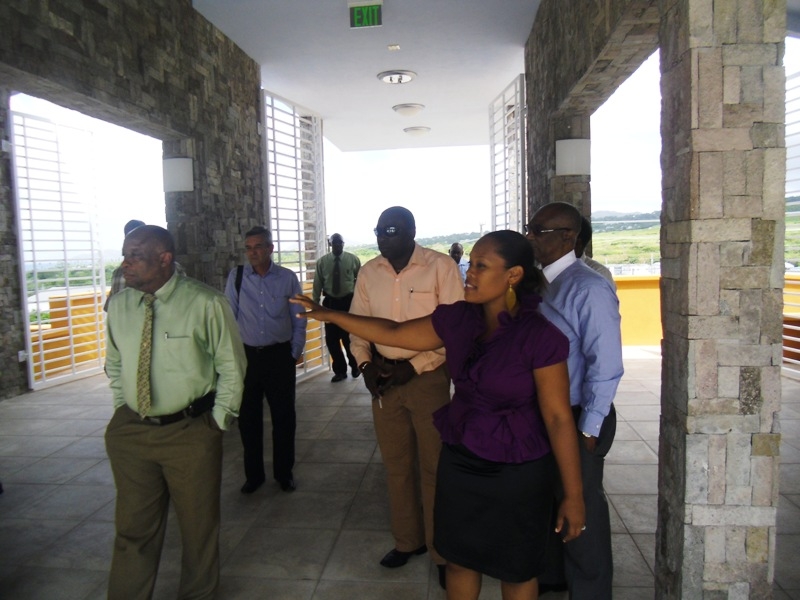 Deputy Premier and Minister of Culture, the Hon. Hensley Daniel shared the Premier's view that the structure was a magnificent one. He told the media that the Nevis Performing Arts Center is an example of outstanding architecture, and "an outstanding showpiece" of craftmanship.
"The Performing Arts Center will bring to reality, the vision of the Administration to challenge the people of Nevis in bringing culture and performance to a higher level, on par with the rest of the region and the rest of the world," said Mr. Daniel.