Premier makes another Proactive step towards Economic growth for Nevis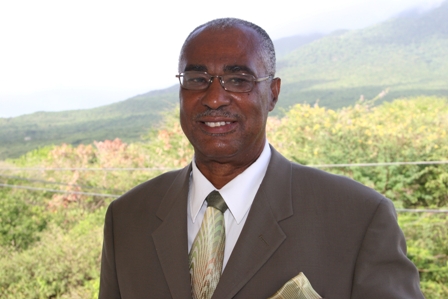 Premier of Nevis, Hon Joseph Parry
(CHARLESTOWN, NEVIS–WEDNESDAY , JUNE 16TH, 2010) Premier of Nevis, the Hon. Joseph Parry left the Federation on Tuesday evening, June 15th as he leads a delegation of four to Lebanon and Kuwait for talks on business development for Nevis.
Other members of the delegation are Permanent Secretary in the Ministry of Finance, Mr. Laurie Lawrence, Director of the Nevis Financial Services Development and Marketing Unit, Ms. Bernadette Lawrence and Executive Assistant to the Premier, Ms. Juliette O'Loughlin.
"Our intent with this mission is to expand our business relationships with Kuwait and Lebanon which can bring more investments and financial opportunities for the island," said the Premier.
Kuwait over the years has been a business partner to Nevis as they have assisted the island financially with the construction of several projects such as the Long Point Seaport, the island's Airport and water development on Nevis.
As shown with the Nevis Island Administration' s (NIA) recent interventions to ensure the continuation of the Four Seasons Resort –Nevis, this is just another example of the Premier taking a proactive step to protect and enhance the present and future economic development of Nevis.