Premier Parry applauds newly installed Character Education Programme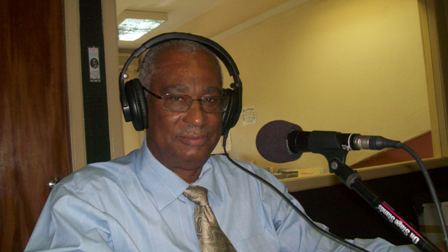 Charlestown, Nevis–(Wednesday, October 26th, 2011) Premier of Nevis and Minister of Education, the Hon. Joseph Parry, said that in an effort to stem anti-social behavior of youth in Nevis, the Department of Education has introduced a Character Education programme as a pilot project in one of Nevis' Primary schools. He made the statement on his weekly radio programme "In Touch with the Premier", on Tuesday on local radio.
"In order to stem the anti-social behavior of youth in Nevis and promote good citizenry, action must be taken to curtail youth crime and violence in Nevis and the Character Education programme is a step in that direction," said the Premier.
During the programme, the Hon. Joseph Parry lauded the tremendous work that Principal Education Officer, Mrs. Lornette Queeley-Connor had done for the introduction of the programme at the Violet O Jeffers Nichols (VOJN) Primary School in the Parish of St. James.
In selecting the school to host the pilot programme, Premier Parry disclosed that VOJN was the top choice, considering the student body's small size and calls from the community that action should be taken to eradicate crime in the villages surrounding the school.
After a series of staff and parent orientation sessions, the pilot programme was launched on October 11th, 2011.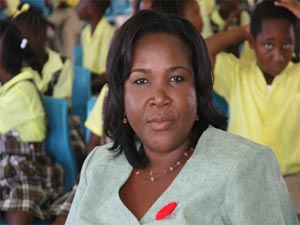 "The goal of the programme is to help students develop positive characters by strengthening their core value system," the Premier said.
He added that in order to reach that goal, the programme would introduce students of Grades K-6 to 38 character traits that would enhance their self-esteem as well as to teach them the pro-social behaviors.
Meanwhile, in an interview with the Department of Information, Mrs. Connor said that Character Education could not be effectively taught as an isolated subject.
"A three-pronged approach to programme implementation has been identified. Character traits are taught through the curriculum, maintenance of a positive school culture/climate in which desired behaviors are modeled by all school personnel and service learning projects," said Mrs. Connor.
She also said that the programme called for heavy emphasis on parental involvement. However, school-community collaboration would lead to the programme's success which would pivot largely on the extent of character traits that were promoted and reinforced by role models beyond the borders of the school.
According to Mrs. Connor's observations, the high level of parental support, staff participation and student engagement indicated that the programme was needed and had the propensity to be a great success.