Premier Parry commends Commissioner of Police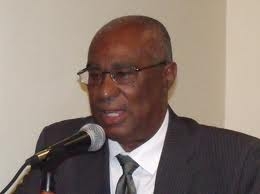 Charlestown Nevis ( Thursday,April 26, 2012) —
Premier, the Hon Joseph Parry, has said that the people of Nevis are rebuilding their confidence in the police and he has attributed it to the importance that the new Commissioner of Police, Mr. Celvin G. Walwyn, has attached to the island of Nevis.
"This new Commissioner of Police has been spending a lot of time on the island of Nevis," said Parry on Tuesday April 24 on his weekly live radio program hosted by Press Secretary Deli Caines, In Touch With the Premier, aired on Choice 105.3 FM and other stations in the Federation.
"Last night (Monday April 23) he had a meeting at Prospect and I was told that there were some 70 persons from the Prospect area, and other parts of Nevis, who went to that meeting in spite of the heavy rainfall. That is pleasing to me because it is an indication that people are once again gaining and rebuilding their confidence in the police and this is absolutely important to us," said the Premier.
Hon Parry, who also has responsibility for security on Nevis, noted that the police cannot solve the problems of the community if the police and the community are not working together. He said Commissioner Walwyn has shown the kind of foresight and the importance of establishing a relationship for the community, both on St. Kitts and Nevis.
"I know some people have criticized him, some people have even withdrawn their support from him," commented the Premier. "I do not know what they hope to achieve by doing this, because as I said the crime didn't just start last night or yesterday or last year. It must have grown over the past twenty years or so."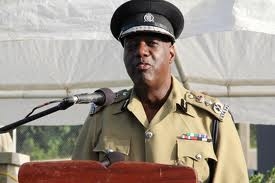 He called on those persons to remember that they were in position of authority and rather than withdraw the support, they ought to exercise some common sense and put their support behind those who are in authority as far as the police are concerned. He decried the culture of backbiting, backstabbing, divisiveness and undermining saying it would not get Nevisians far.
The Premier expressed his pleasure that the methods used by the Commissioner of Police and his presence on Nevis have made a difference because crime is down. He observed that only one murder has taken place so far and hoped that it would remain so for the rest of the year.
"I want to thank the Commissioner, his assistant here on Nevis and all the police officers on Nevis for the great job they have done in the past and the job they are doing now."
In his closing remarks, Premier Parry advised: "I know that people are usually resistant to change, because change is challenging and change brings new ways of thinking and doing things. Let us give what is being developed a try, because we have to do this in the long term interest of the country."