Premier Parry congratulates Nevisian Cricketer Kieran Powell on second test hundred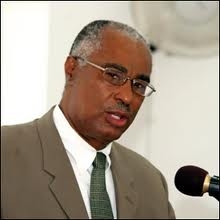 Charlestown, Nevis (Wednesday, November 14, 2012)--Premier of Nevis, the Hon. Joseph Parry, himself a former president of the Nevis Cricket Association (NCA), has applauded the fine work of 22-year-old Nevisian cricketer, Mr. Kieran Powell, who made his second test hundred on the opening day (Tues, Nov. 13) of the first Test against Bangladesh at Mirpur, Bangladesh.
The tall, elegant left-hander struck 117 (18 fours, 1 six) to set the tone for West Indies at the Shere-Bangla National Stadium, after the West Indies had lost talismanic opener Chris Gayle.
"I am very proud of Mr. Powell, he is a humble young man, and he has worked to get where he is today. I sent him a text telling him congratulations, and he immediately replied, telling me thanks so much."
"His parents Jill and Carlisle (the Hon. Carlisle Powell) must be very proud of their son on this momentous occasion ," commented the Premier.
According to the West Indies Cricket website www.windiescricket.com, Powell deflected questions about becoming a permanent fixture at the top of the West Indies order.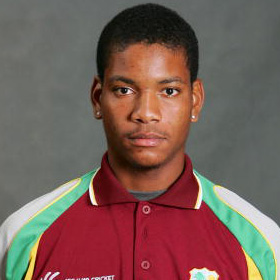 "I can't say if I am going ahead of anyone, you will have to ask the selectors," said Powell.
"All I could say is that I am trying to strengthen my case for a place on the team each and every day we play," said Powell.
Powell's maiden hundred took place against New Zealand last July (27) at the Sir Vivian Richards Stadium in Antigua. Kieran now joins Keith Arthurton as the only Nevisian batsman to score two test hundreds. The only other centurion is Stuart Williams, who scored a lone century for the West Indies.