Sweet potato making a comeback on Nevis; Agriculture officials introduce new varieties and value addition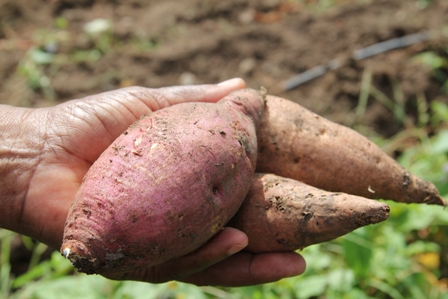 NIA CHARLESTOWN NEVIS (November 14, 2012) — Value addition is one area in which the Ministry and Department Agriculture on Nevis has placed heavy emphasis on in recent times and one clear example, is in the area of sweet potato production.
Permanent Secretary in the Ministry Dr. Kelvin Daly told the Department of Information recently, that as they were in the process of reintroducing the traditional staple to the Nevisian diet with the added benefit to farmers of value addition.
"One of the problems that we faced coming back into sweet potato after being away from it for so long, there are persons especially to younger persons whose preferences have changed, so we have to find a way of reintroducing it on a broad front.
"In that regard, you have to look at value addition. When you look at sweet potato traditionally it was just being boiled in soup or by itself as a side dish or baked. Of course the younger persons you have to give them choices and so we are also looking at potato flour," he said.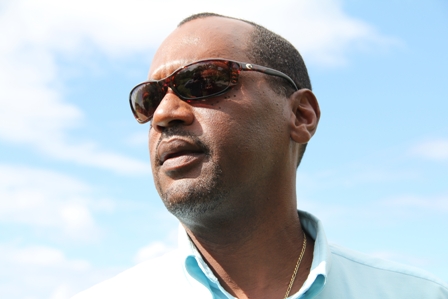 According to Dr. Daly, the technology required for the production of potato flour was already in an advanced stage on Nevis and two persons, Nurse Maureen Stapleton and Mrs. Emontin Thompson had been already exposed to the methodology of making sweet potato flour through short courses overseas.
He added that the Agro processing Centre at Prospect had also ventured into the production new varieties of sweet potato, some of which was already being used to produce sweet potato chips already on the market.
"We are at the present time making sweet potato chips at the Agro Processing Centre and you can get those at Valu Mart here in Nevis. You can also drop by the Agro Processing Centre and buy them off the shelf.
"So you are looking at sweet potato drink, sweet potato flour possibly even starch and you have a wide variety now to choose from. You have varieties of potato that are more adept at making certain products.
"If a farmer for example is looking to make flour, you would not give them a variety that we normally cook or bake. There is a more starchy variety to make those kinds of products better," he said.
Dr. Daly noted, that through this venture, the Ministry and Department of Agriculture was providing opportunities for farmers to ensure that once they cultivated sweet potato, there would always be an avenue to dispose of their produce either on the fresh market or in the value added market.
"The real money, of course, is in value addition because once you change the product and you add value to it of course you capture more of a return," he said.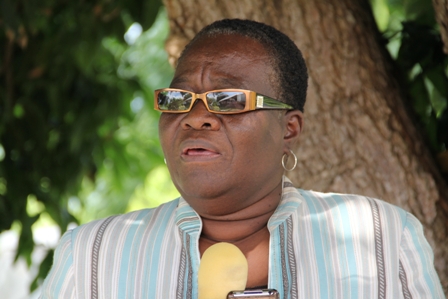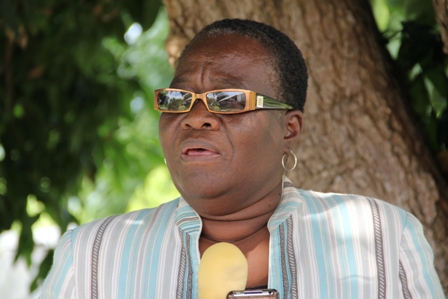 Notwithstanding, the Agriculture Official further added that the Ministry and Department had worked tirelessly to make certain that the programmes set up in Agriculture, were available and accessible to every Nevisian.
"The Ministry and Department has worked tirelessly to make sure all those programmes are available to every Nevisian, if you are a farmer or are just interested in using the facility [Agro Processing Centre] at Prospect to make flour or to be taught how to make drink from it [sweet potato] or any other product," he said.
Dr. Daly spoke of the products derived from locally grown sweet potato and spoke of his personal experience.
"I have had the chips they are quite delicious, I am surprised how delicious they are and you have varieties. You have the spicy variety, you have the normal you have the extra spicy so we are moving in a direction.
"We should have moved a long time ago to put value to our products and to put more money in the pockets of our farmers," he said.
Meantime, Country Representative for the Caribbean Agricultural Research and Development Institute (CARDI) in the Federation Ms. Pathleen Titus added her support for the project on Nevis.
"I know the Department here they have also been making sweet potato, chips, sweet potato flour. It's being made on island here [on Nevis] and value addition is very important because sweet potato is known as one of those crops that has high nutritive value.
"In Japan it is said to be anti diabetic, anti hypertensive, a whole range of different benefits. So that is why we look to promote it also," she said.
Ms. Titus also noted that they had also been collaborating with Agriculture officials on Nevis and St. Kitts to provide new varieties of sweet potato.
"We had three varieties in St. Kitts its Clark, AVRDC, Lovers Name and we sent them to the University Lab [University of the West Indies St. Augustine Campus] where they evaluated them to see what they can make – sweet potato, fries, sweet potato chips," she said.
The Department of Agriculture on Nevis has also been collaborating with the Taiwan Technical Mission at Cades Bay in the experimentation of four new varieties of sweet potato.