Time for innovative ways to create youth self-employment, says top Nevis Youth Official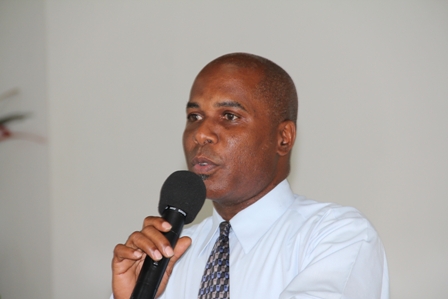 NIA CHARLESTOWN NEVIS (November 13, 2012) — Permanent Secretary in the Ministry of Social Development, Youth Mr. Alsted Pemberton, believes telling reports by renowned organisations on youth and their increasing unemployment rate, meant the time had come for the development of innovative ways to help create self-employment for the youths on Nevis.
Mr. Pemberton's comment came when he delivered remarks at the launch of a five day training workshop endorsed by the Ministry of Social Development entitled Creativity for Employment and Business Opportunity (CEBO) for unemployed youths on Nevis on November 12, 2012, at the Cotton Ground Community Centre.
"According to a press release from the Caricom Secretariat dated 17, October 2012, it is noted that 'Job creation is one of the most challenging tasks facing Caribbean Governments today, as unemployment rates continue to climb steadily, especially among young people, who make up 64 percent of the Region's population'.
"'Meanwhile the International Labour Organization indicated that 70 million young people are actively unsuccessful looking for employment worldwide'. What do these facts and figures mean to us as an island, as a Region? They clearly suggest that we must begin to think outside the box, to develop innovative ways of helping our youths create employment for themselves," he said.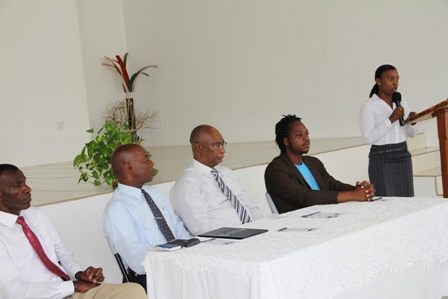 According to Mr. Pemberton, the workshop, a Caricom initiative supported by the USAID, UNDP and the Government of Japan was timely and appropriate for the youths of Nevis. He said it would help to inspire and create entrepreneurial interest and action within and among the participants.
Meantime, the Permanent Secretary praised the youths who took up the challenge to attend the workshop stating that they had made the right decision.
"I want to congratulate you. Furthermore, I want to encourage you to make full use of his opportunity where you can gain the necessary knowledge, skills, talent and competencies in preparation for the business environment, where you can carve out your own niche by being creative.
"As you attend the workshop for the next five days, I admonish you to stay focus as you work in groups to develop and implement business plans, create markets and sell products and services, analyse your mistakes and successes and share profits in accordance with criteria developed by yourselves," he said.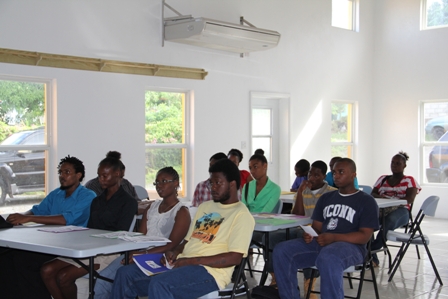 Mr. Pemberton described the workshop as unique since it was developed by young people facilitated by them for them
"So young people embrace the training and take full advantage of the opportunities offered for you to develop into some of the most successful entrepreneurs in Nevis.
"As entrepreneurs you will be able to safeguard your own welfare, through improved economic independence and become more self-reliant. So participate fully, learn as much as you can and be as creative as you can," he told the participants.
To the facilitators Mr. Pemberton said, it was hoped that through their interaction with the youths they would be challenged and motivated to impart their knowledge and expertise freely, so that at the end of the training, together as youths, the aim of creating creative employment and business opportunities would be fully achieved.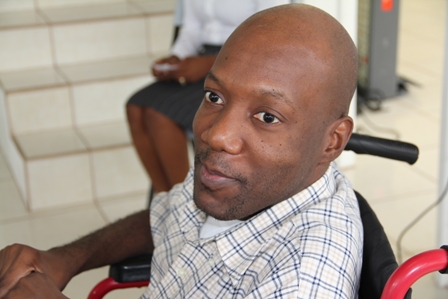 Facilitators for the Workshop are Senior Youth Officer in the Department of Youth Empowerment in St. Kitts Mr. Pierre Liburd and Former Caricom Youth Ambassador Mr. Ian Richards and Mr. Irvin Welsh