Premier Parry lauded for transparency in Government and Grass Roots Program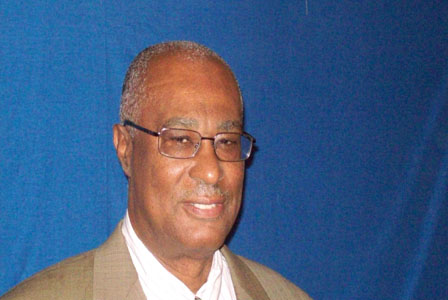 Charlestown,Nevis-(Monday, February 6, 2012)
Premier of Nevis, the Hon. Joseph Parry has been lauded for promoting transparency within his NRP-led government.
The sentiments of appreciation and commendation came from a caller on the very popular radio program "In Touch with the Premier", aired every Tuesday from 11:15am on several radio stations in the Federation.
"Let me congratulate you for what you have been doing, by making yourself available to the general public", the caller said. "One should be commended for doing such, because it shows that you have nothing to hide, and that you are a great leader; as you are opening yourself to public scrutiny".
The caller said further, "I also commend you for meeting with people every Wednesday in your one-on-one sessions, as I believe this is a great initiative by you."
Another caller to Tuesday's program also gave kudos to the Nevis Island Administration for its efforts in continuing the sports-based Grass Roots Program, initiated by the West Indies Cricket Board (WICB).
"I just want to support the Nevis Island Administration for the sports program that is going on now. I hope the initiative will bring people together to enhance their lives and the lives of others," said the caller.
The program, "In Touch With the Premier" has been a regular fixture on the Choice Community radio lineup for over three years. It is subsequently carried by WINN-FM 98.9 on Tuesday evenings and on Nevis Television (NTV) on Wednesday nights.