Premier Parry pays courtesy call on USVI Governor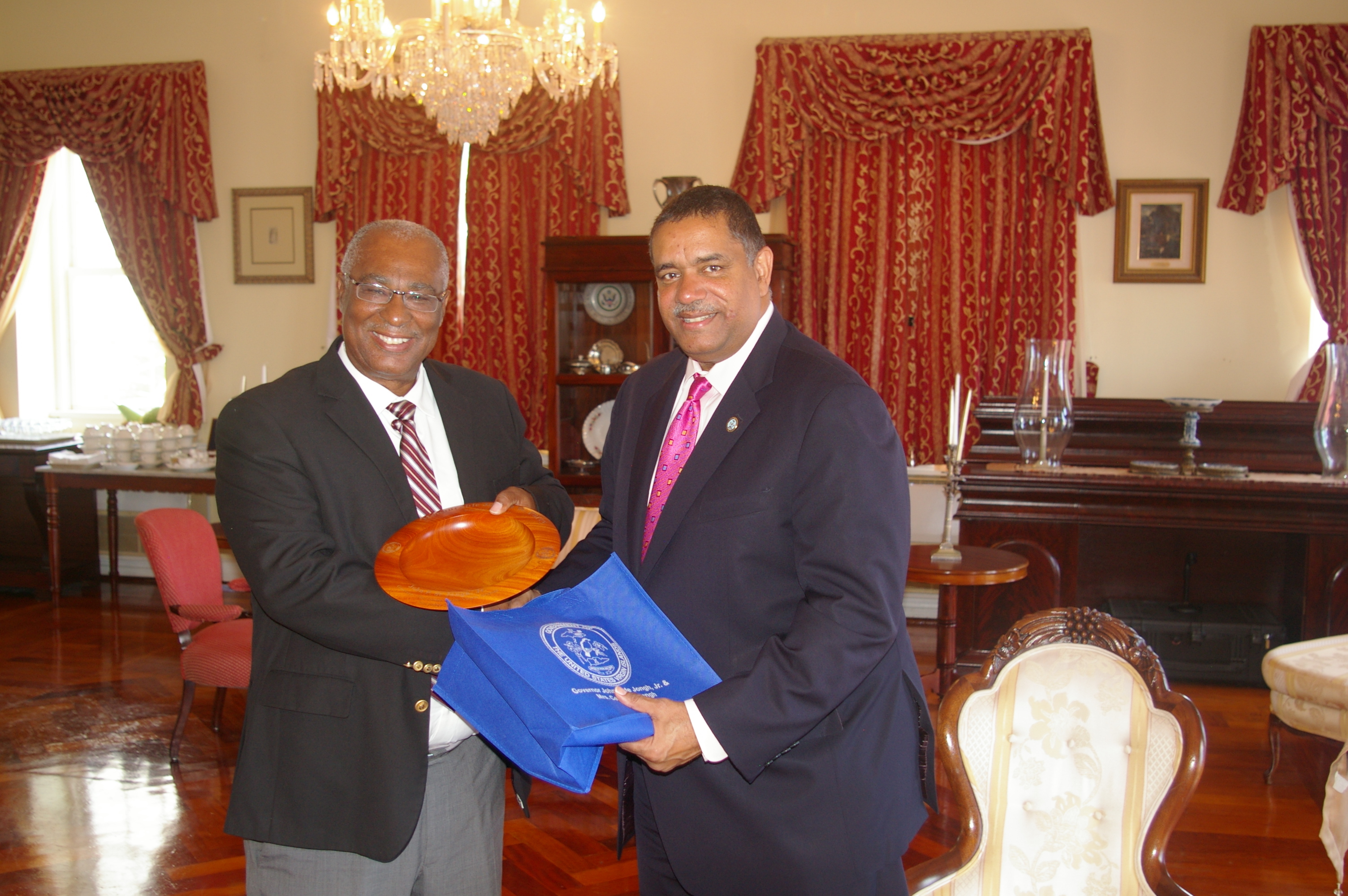 Charlestown, Nevis ( Monday, November 5th, 2012) —Closer functional co-operation between Nevis and the United States Virgin Islands (USVI) and the need to bring the Nevis geothermal project to fruition were discussed during a courtesy call made by Premier of Nevis, Hon. Joseph Parry on Governor of the United States Virgin Islands (USVI), the Hon. John P. de Jongh at the Governor's headquarters in St. Thomas, USVI on Friday.
Noting that the USVI and Nevis share similar challenges particularly with a need for cheaper electricity, the two gentlemen talked extensively on geothermal energy.
"Negotiations are underway to have a system of underwater cables between Nevis and the United States Virgin Islands via Puerto Rico ", said Premier Parry.
According to the Premier, this concept has been discussed before with the Nevis Island Administration (NIA) and it is backed up by the U.S State Department.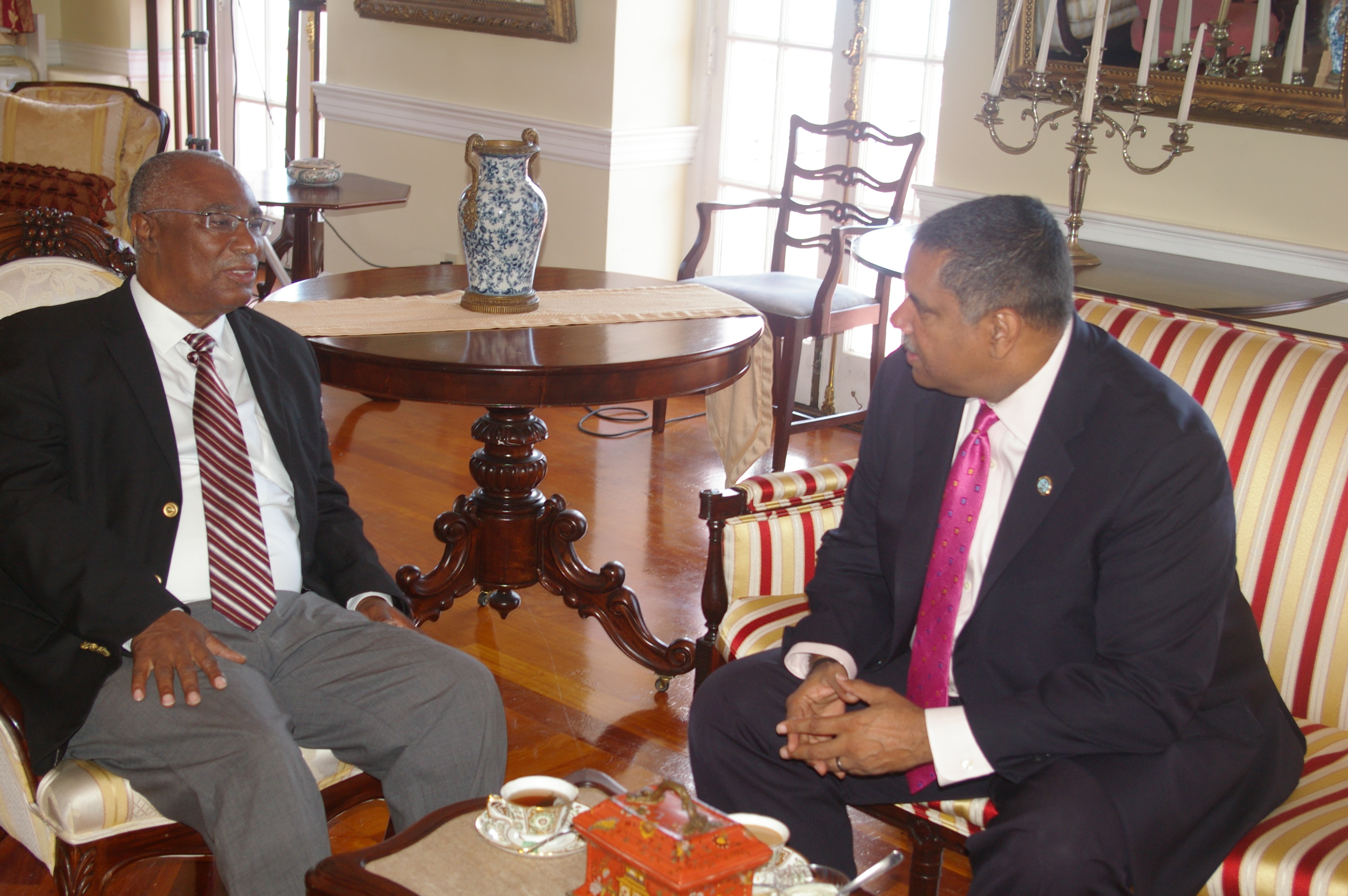 "The cost of electricity is high both in Nevis and the USVI due to the cost of rising oil prices and for this reason a regular supply of geothermal energy would be excellent for the residents of both nations," said the Hon. Joseph Parry.
Other areas outlined for collaboration between the two leaders during the meeting included cultural exchanges and educational opportunities, especially at the University of the Virgin Islands, which already has signed an agreement for lower tuition costs for Nevisian students. 


As the two leaders closed their meeting Governor de Jongh presented Premier Parry with a gift of a locally made craft. Premier Parry then used the opportunity to invite the USVI Governor to visit Nevis, to which the Governor indicated an eagerness to visit Nevis soon.