Premier signs Agreement with UVI President for lower tuition rates for Nevisian students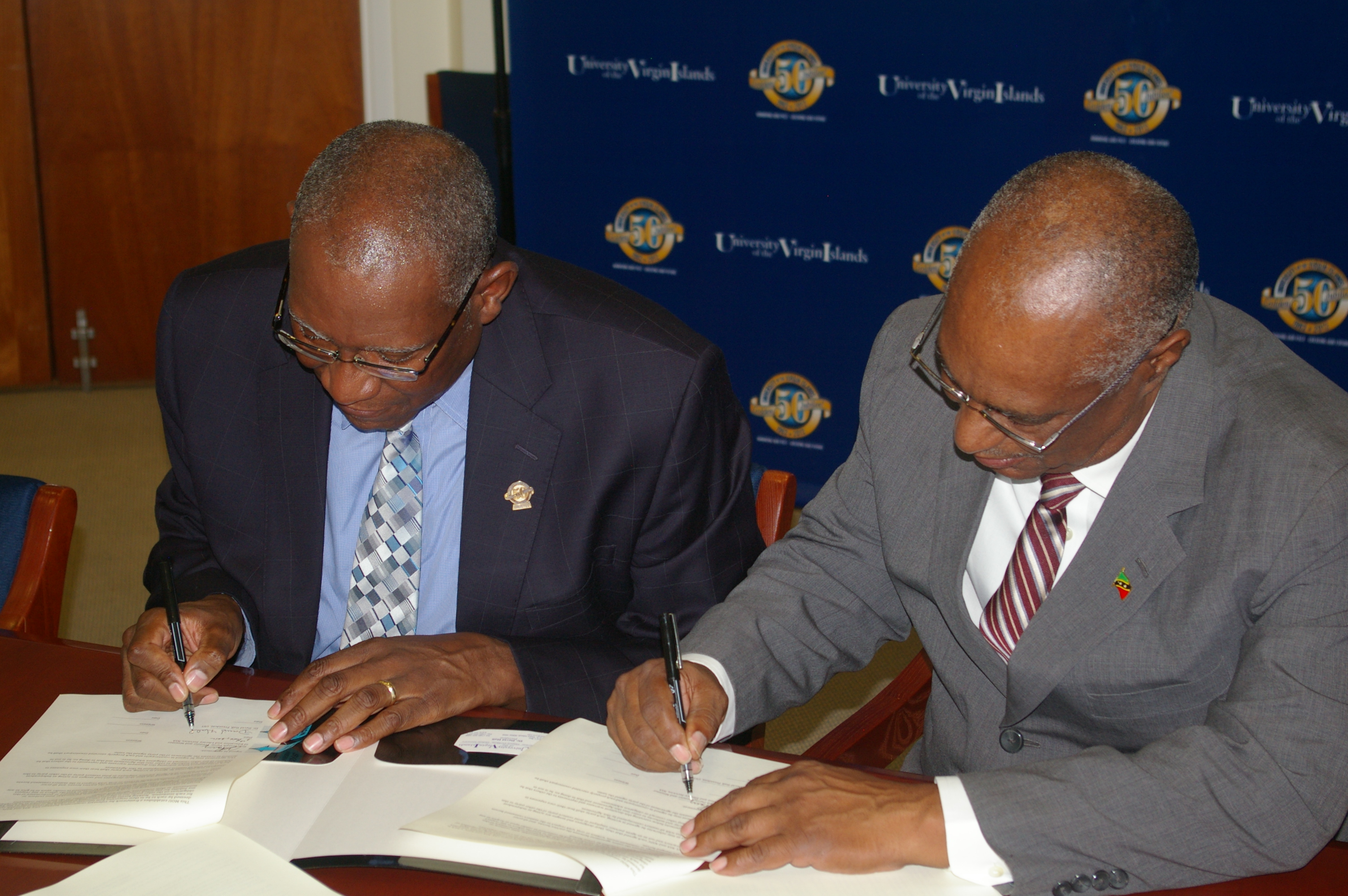 Charlestown, Nevis (Monday , November 5th, 2012)--Premier and Minister of Education, the Hon. Joseph Parry signed an agreement with University of the Virgin Islands President , Mr. David Hall, that will allow Nevisian students to attend UVI at a discounted tuition rate. The signing took place at the University's, St. Thomas campus on Friday .
"Our students are looking forward to taking advantage of this educational opportunity as well as the exposure to various cultures of the Caribbean. There is much that we can learn from each other," Parry said.
The agreement was approved by the UVI Board of Trustees on Oct. 27 and allows for graduates from the Nevis Sixth Form College to attend UVI at a reduced tuition rate of 1.75 times the rate for Virgin Island residents. Before the agreement, full-time, non-resident undergraduates paid a tuition rate nearly three times that of residents.
"I have been very impressed with the students that have come out of Nevis, as they have been impressive academically, and as campus leaders, and I just want to receive more students from Nevis to attend UVI," President Hall told the Premier.
Hall also noted that the University had charted a new course of becoming a global leader in education, and Nevis was part of the package, as the University seeks to upgrade and expand in areas such as green technology and distance learning capabilities.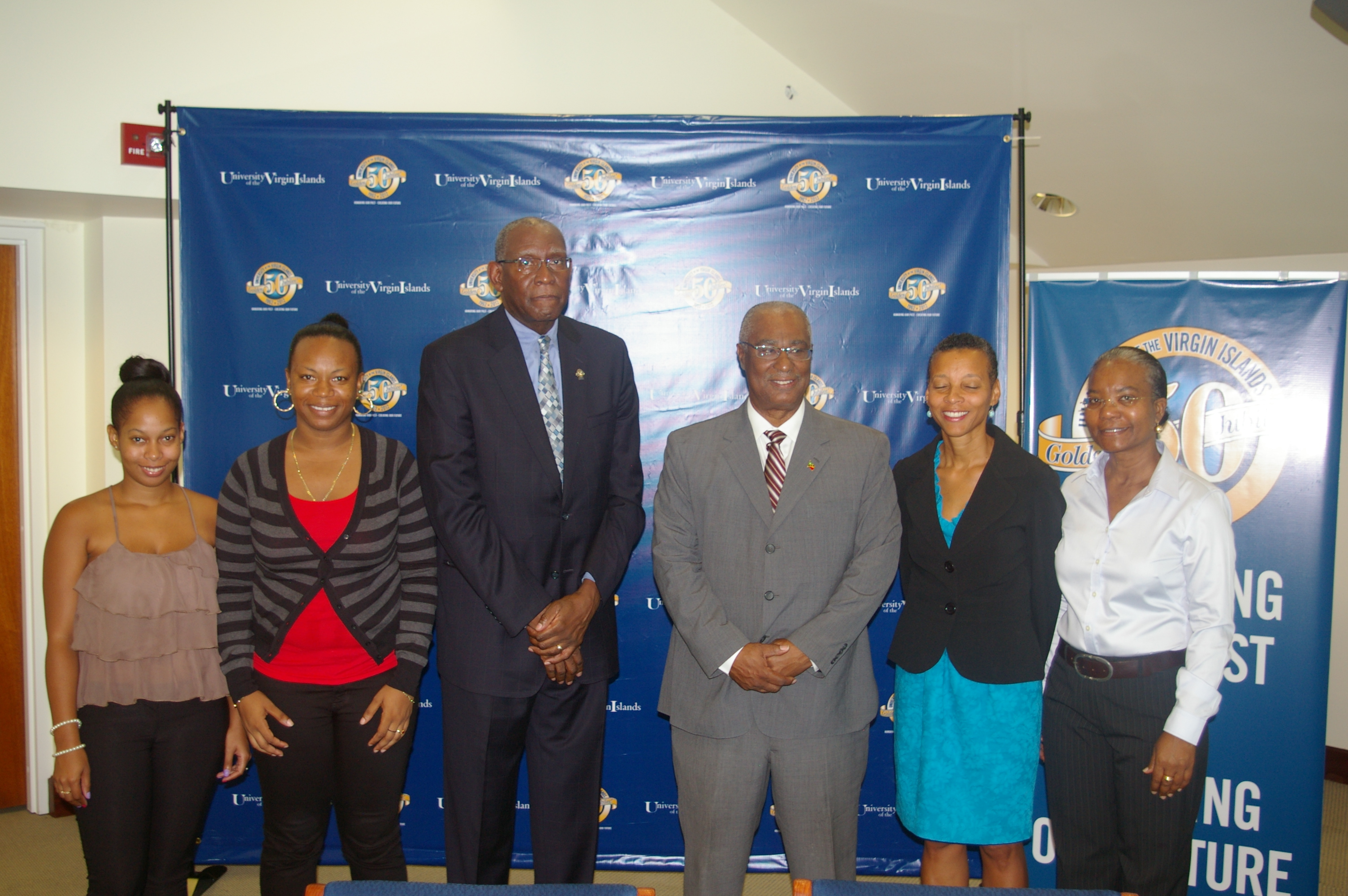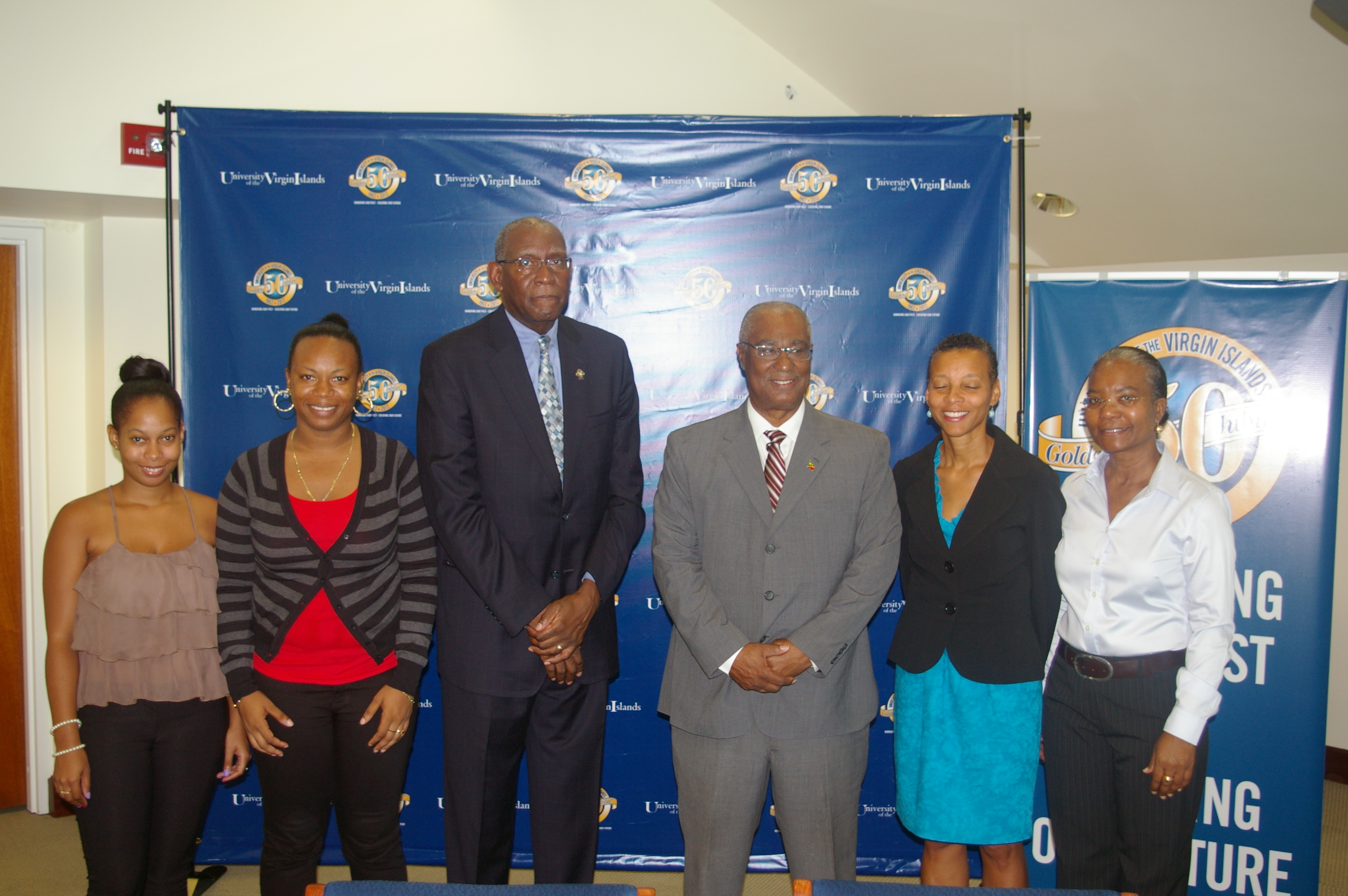 According to the Premier, his Nevis Reformation Party-led Nevis Island Administration will keep its mandate of "education and more education" for the residents of Nevis. He also noted that his government will continue to provide financial assistance to Nevis students who attend higher learning institutions including UVI.
Ten (10) Nevisian students are currently enrolled at the St. Thomas campus.
On hand to witness the event were the media, UVI staff and students, including Nevis natives – Ms. Abigail Parry who is majoring in Business Administration and Ms. Aujeunelle Brown, majoring in Accounting.
"This is an excellent chance to be able to attend such a prestigious school so close to home, and now it can be even more affordable for my parents," said Brown following he short signing ceremony.