See teaching as a calling, Nevis Education Minister tells future teachers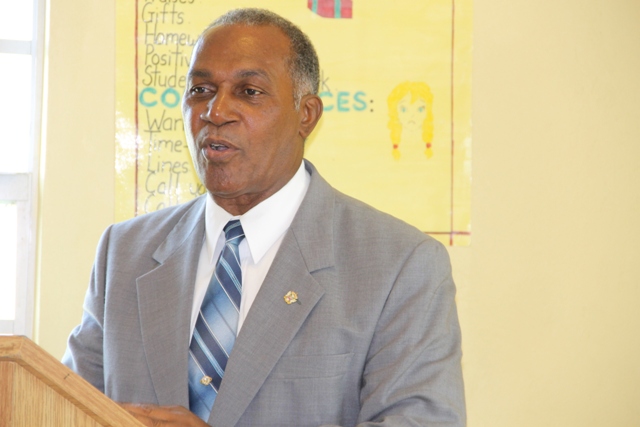 NIA CHARLESTOWN NEVIS (JUNE 24, 2014) – Premier of Nevis and Minister of Education in the Nevis Island Administration (NIA) Hon. Vance Amory, while delivering brief remarks at the opening ceremony of the 2014 Prospective Teachers Course, warned the future teachers against using teaching as a stepping stone and encouraged them to see it as a calling.
These remarks were made at the opening ceremony of the 2014 Prospective Teachers Course by the Department of Education at Pinney's. Mr. Amory urged the future teachers to see teaching as a calling and not as an avenue to another profession.
"I know that some may be thinking 'I'm only here for a little while. I am going to teach and if I get the job I will do it for a year, two years, three years.' Now I want to warn you against that because that could be the most frustrating approach that you could take in entering teaching…because if you are only here out of so…you will not be willing to give your best.
"I think that if you are seeing teaching only as a stepping stone I want to get you to rethink that. Even if it becomes in the future a stepping stone, you must not just treat it as such… While you are in it, while you are preparing to be in it, see it and take it seriously. See it as…the best thing you would like to do for yourself, for the people you will work with and for the children you will interact with, those you will teach and for your country," he said.
Mr. Amory, who was a teacher himself, also explained the importance of the teaching profession.
"Teachers are special breed, a special people because when you shall have become a teacher you actually hold the future of every single child in your hands…whether you teach that child or not…you are an important catalyst for every child in your class or those whom you will see," he said.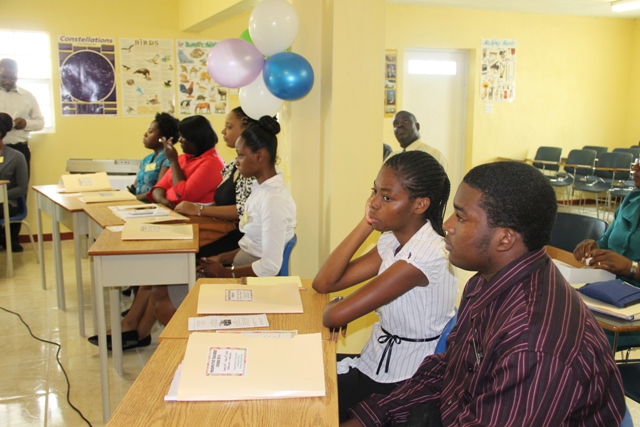 The Minister of Education, during his remarks offered words of advice to the prospective teachers encouraging them to enter the teaching profession with a positive attitude.
"I just want you to come to this course with positive attitudes to learn, to acquire knowledge, to acquire skills and to be able to practise those skills and to return that knowledge when you become teachers," he said.
The opening ceremony concluded with the Minister of Education, Mr. Amory officially declaring the 2014 Prospective Teachers Course open. Also present at the brief ceremony were Permanent Secretary in the Ministry of Education Mrs. Lornette Queeley-Connor, Principal Education Officer, Mrs. Palsy Wilkin and Course Coordinator Mrs. Ellen Grant.