Senior civil servants on Nevis get new guidelines to help curb excessive spending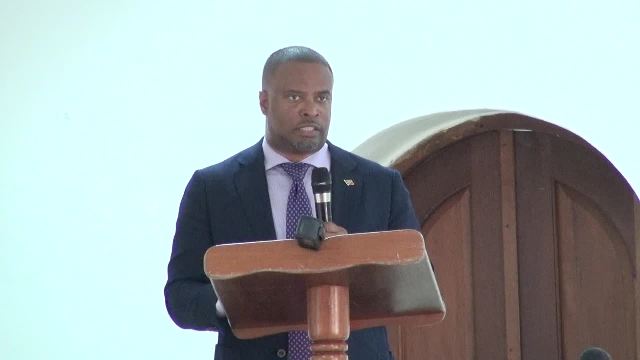 NIA CHARLESTOWN NEVIS (January 08, 2018) — Heads of Departments in the Nevis Island Administration (NIA) have been asked to pay more attention to their spending practices in an effort to provide greater accountability where the public's money is concerned.
The senior civil servants were at the time attending a meeting with Hon. Mark Brantley, Premier of Nevis and Minister of Finance, and other members of the Cabinet at the St. Paul's Anglican Church Hall on January 04, 2018, when Mr. Brantley appraised them of new guidelines to curb excessive spending.
"We are trying to restrain excesses and particularly on the Capital side of the budget, it is important that we have the necessary controls in place. So we have said and will continue to say, that Capital projects in excess of $200,000 must come to the Cabinet for approval.
"We no longer want the heads or permanent secretaries to simply say go ahead awarding contracts. If it comes to $200,000 and over we want it to come to Cabinet. We want to see the details so that we can have an understanding and make a decision in relation to that," he said.
Mr. Brantley noted that the new move stems from strong complaints by the Ministry of Finance and its insistence that costing and the source of funding has to be worked out in advance of giving permission to contractors to commence projects.
"We need to ensure that we do things properly so as to have greater accountability in terms of our fiscal management of the public purse," he said.
The Finance Minister added that budget discussions would commence early this week as a result of reconfigurations to some ministries as such budgetary proposals would have to be done for the Administration's next fiscal year.