The 2012 Nevis Culturama Committee presents Ms. Culture Queen Pageant contestant number five, Ms. Nevis Housing and Land Development Corporation Faith Daniel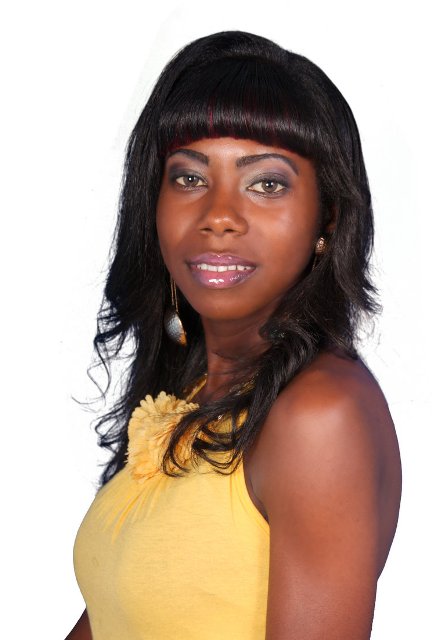 November 25th 1992 marked the date when the world was blessed with a bundle of hope. This was the day when Faith Daniel was born.
Daughter of Ermine and Clayton Daniel, she hails from the peaceful village of Butlers. Quiet and unassuming to those who first meet her; Faith is a very charismatic and ambitious 19 year old who lives by "I can do all things through Christ who strengthens me." She believes that once there is life there is hope.
Growing up, Faith learnt that good things do not come easily, and in order to achieve her goals it will take hard work and perseverance. At an early age she had an interest for the modeling and music industry, and at the tender age of eight, after watching the 2001 Miss Culture Queen Pageant on television one night, she realized that she also had an interest in pageantry. In her early teens she was able to work 'behind the scenes' of a few pageants and shows.
Faith attended the Joycelyn Liburd Primary School, which subsequently led to her enrolment at the Gingerland Secondary School, and later the Nevis Sixth Form College. During her years in high school, she was an active student, and such, she participated in Small Islands Voice, Young Leaders and the Student Council where her leadership attributes allowed her to become the school's Vice President. Staying positive and determined, Faith was successful in attaining 12 CXC subjects with a distinction in Human and Social Biology and eight units of Cape subjects.
In 2011, Faith entered the working world as a teacher. Presently, Faith is the Junior Personal Assistant to the Premier of Nevis. In her spare time she enjoys writing and recording songs, writing poetry, listening to music, surfing the net, dancing and spending time with her family. She is involved in a few community programmes and is also an active member in her church.
Faith aspires to attend university to accomplish her dreams of becoming an entrepreneur, where she plans to have her own fashion line marketing her own brand cosmetics, clothing, and accessories.
She looks forward to participating in the 2012 Ms Culture Queen Pageant and would like to encourage other females to be a part of keeping their culture alive.