The Bank of Nevis Ltd. Tourism Youth Congress won by 14-year-old Somiche Guishard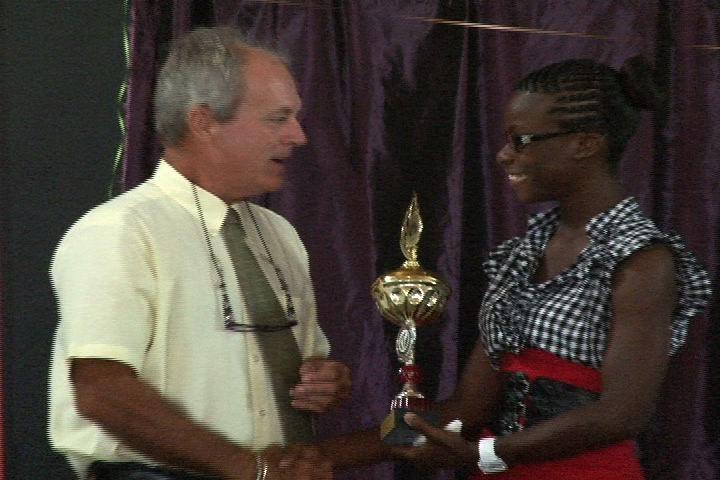 CHARLESTOWN,NEVIS (Tuesday, February 14, 2012) —
Premier and Minister of Tourism, Hon. Joseph Parry congratulated 14-year-old Somiche Guishard, who won the Bank of Nevis Ltd. Tourism Youth Congress at the Nevis Cultural Center on Tuesday, February 7.
The Youth Congress was one of the youth-focused activities for Tourism Week 2012, held under the theme: "Linking generations, Bridging Cultures".
"I congratulate Somiche Guishard of the Gingerland Secondary School for a job well done, I expect to see bigger and better things in the future from the young scholar," said the Premier.
The competition was tightly contested, and one of high standard as the three Secondary schools, Lyn Jeffers, Charlestown and Gingerland took part in the event. Samantha Claxton and Anouska Anslyn represented the Charlestown Secondary, Dalevern Williams and Lakeya Harrigan the Lyns Jeffers, and Chelsea Claxton and Somiche Guishard of the Gingerland Secondary.
There were two rounds of the competition. Round one consisted of a prepared speech on a researched topic, and in round two, students were asked to speak impromptu on a given mystery topic.
The researched question was phrased: Traditionally the countries of the Caribbean were known to offer just sun, sand and sea as these were considered their best assets. They have, however become aware of the changing needs of the traveler and have diversified their Tourism product to meet these needs. As Junior Minister of Tourism what two types of Tourism will you pursue to further develop a thriving tourism industry on Nevis?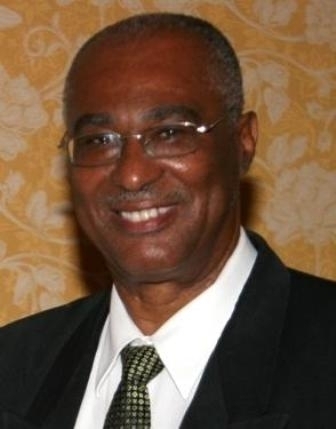 The list included Sports, Community, Eco-Tourism, Cultural Heritage, Health, Cruise and Special Events tourism.
Students were also given a mystery topic and given two minutes to prepare, and one minute to present. The mystery question was, "As Junior Minister of Tourism, how would you deal with the problem of crime and its potential impacts on the Tourism Industry in your country?"
Fourteen-year old Somiche Guishard emerged the winner, with Anouska Anslyn placing first runner-up.
All of the participants received Youth Savers accounts from the Bank of Nevis Ltd. General Manager, Mr. Everette Martin and the Ministry to Tourism Advisor Mr. Alistair Yearwood presented the prizes to the students.
The winner of the local Youth Congress will go on to represent Nevis in the next Caribbean Tourism Organization (CTO) organized regional Youth Congress. Last year, Nevis' Clayticia Daniel of the Gingerland Secondary School placed second in the regional competition.