"The Green Machine – STPS" cops the Inter-Primary School Athletic Championships

Charlestown, Nevis (Thursday, April 5th, 2012)– "Performance Matters", Premier of Nevis and St. Thomas Parish area representative, the Hon. Joseph Parry told the Department of Information Thursday, one day after his area school the St. Thomas Primary (STPS) won its first-ever Inter-Primary Schools Athletic Competition in the 30th staging of the showpiece event.
The cameras of Nevis Televison (Channel 8) which streamed pictures across the globe of the single biggest event on the island's sporting calendar, dubbed 'the Mini-Olympics', picked up a beaming Premier at the Elquemedo T. Willett (ETW) Park Wednesday where the event was staged, barely able to conceal his elation and pride.
He was all smiles as the St. Thomas Primary School reeled off win after win, and at day's end was named champions with 197 points. Spurred by outstanding athletes such as Celine Hendrickson, Marcus Duberry and Tineisha Perkins, STPS ended 14 points ahead of perennial champions Charlestown Primary School (CPS) with 184 points, and beat two-time defending champions the Joycelyn Liburd Primary School (JLPS) into third place with 170 points.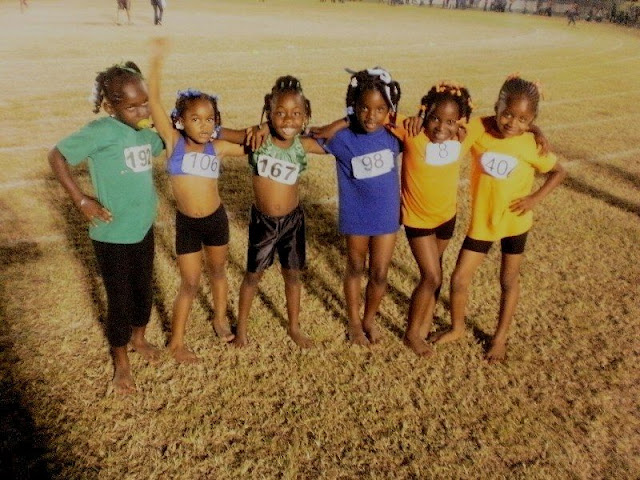 " I am very pleased and extremely happy that the St. Thomas Primary school is the victorious winners of the sports meet. The athletes trained hard and they were very strategic in their execution of the races," commented the Hon. Joseph Parry.
The green-clad champions, their coaching staff, teachers, fellow students and supporters swamped the ETW Park to celebrate the win in the historic 20th anniversary of sponsorship by Gulf Insurance, and celebrated way into the night and again at Thursday morning's Assembly at the school.
Described by www.nevispsc. com website as the biggest per capita meet of its kind in the world, the event drew thousands from across the Federation to the park.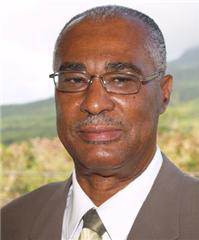 This year's event was staged under the patronage of former St. James Primary School outstanding middle distance runner, Mr. Shamari Delashley, and attracted senior officers of the Trinidad-based insurance company including president, Mr. John Gonsalves and local agent A. L. Evelyn Ltd.
For the first time, the event was spread over two days. On Tuesday, April 3, there was an impressive march past of teams from downtown Charlestown to the Elquemedo Tonito Willet Park, followed by an exciting opening ceremony which included speeches by stakeholders, as well as dynamic cultural presentations featuring the schools.
On race day, thousands turned out displaying a kaleidoscope of colours worn to show their support for their respective schools. The Elquemedo Tonito Willett Park, which was bursting at its seams, was a picture of peace, fun and hot competition, as people went out in their numbers to enjoy the half-day holiday which was granted by the Nevis Island Administration.