US Court ruling paves way for speedy re-opening of Four Seasons Resort-Nevis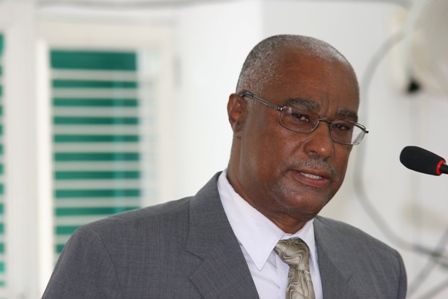 Premier of Nevis the Hon.Joseph Parry
CHARLESTOWN NEVIS (May 07, 2010) — Premier of Nevis, the Hon. Joseph Parry announced in the Nevis Island Assembly on Thursday, that the Four Seasons Resort could be opened as early as December 2010.
"Homeowners along with the Government of Nevis were joined in a petition to the courts in Delaware, United States to put aside the case brought by Capstead Mortgage Corp. a lender to the owners of the Four Seasons Resort Nevis" he said.
According to the Premier, involuntary bankruptcy proceedings took place in Delaware U.S.A. That move had delayed the foreclosure proceedings of the property which were being held in the courts in Nevis and thus put the reopening of the Four Seasons Resort Nevis in jeopardy.
"The case has been put aside in the court in Delaware," the Premier said, "this means that the foreclosure proceedings in Nevis can now go ahead. At the end of these foreclosure proceedings, the lenders could end up owning the property and could continue arrangements to open up the Four Seasons Resort Nevis, by the end of the year."
Mr. Parry told the Assembly that the Nevis Reformation Party-led Nevis Island Administration had played a major role in assisting the Four Seasons Resort Nevis to re-open and had made representation through lawyer, Theodore A. Kittila who was assisted by Federal Crown Council- Mr. Arudnauth Gossai.
The Premier noted that the Nevis Island Administration paid for Mr. Gossai's expenses while in the United States because he worked at the request of the Nevis Island Government. Mr. Parry also said that reports indicated that Mr. Gossai's performance was crucial to the outcome of the case.