Youth Minister Expresses Condolences for Death of Young Mother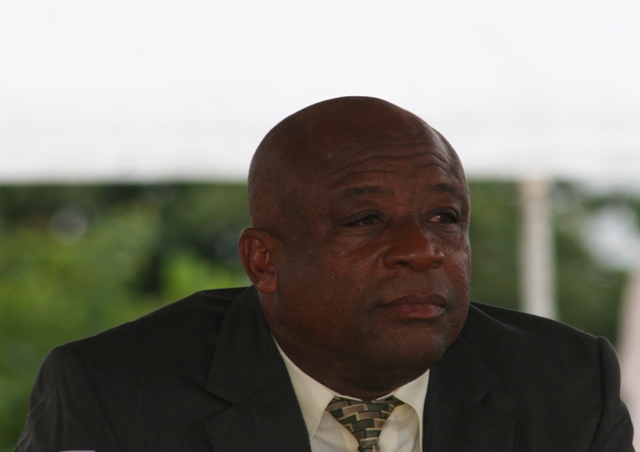 (file photo) Minister of Youth in the Nevis Island Administration the Honourable Hensley Daniel.
CHARLESTOWN NEVIS (November 4, 2010) — With just two days since the murder of 19 year old Ms. Chantelica Thompson, originally of Brown Hill Village, Area Representative for the parish of St. John's the Honourable Hensley Daniel is calling on families, churches and civic and community organizations to "rally together to ensure that incidents of this nature do not take place in our society."
In a televised address on Nevis Television's channel 8, last evening [Nov. 3], the Youth and Social Development Minister offered his condolences to the family of the late Ms. Thompson and expressed the hope that her family members "may find strength" in what he described as "a very difficult time."
Minister Daniel, saddened by the news of Ms. Thompson's death, said that his remarks reflected the views of "the right-thinking people of Nevis."
"We roundly condemn this dastardly act of violence. This act of violence has robbed the country of a young person with all the capacity and all the talent and all the potential and we are all the more saddened for it," he said.
In his appeal to the island's youth population, Minister Daniel pleaded for a collaborative effort in condemning and eliminating acts of violence, particularly that inflicted upon Ms. Thompson.
"Chantelica has gone in a way which could've been avoided and I wish that all of our young people will use this as a lesson to avoid such conduct in the future. This murder reflects a callous disregard for life and we cannot continue to do this.
"It is the kind of violence which we need to condemn regularly and it is the kind of violence that we need to avoid," he exclaimed.
Speaking specifically about the most recent death, the Youth minister said, "This act of violence scars the social landscape." He also challenged families to teach their children anger management and tolerance.
"When we reach the stage where the life of a young person is not considered more than the personal desires or wishes of someone else, we have a problem," he said.
The brief address ended on Minister Daniel giving the assurance that "the NIA had been working assiduously to promote a kinder and gentler society" thereby underpinning the view that Nevis is a "peace-loving society" and that murder is "not reflective of the Nevisian people."