Culturama 45 Slogan Contest nearing end, Culturama Secretariat inviting entrants for senior pageants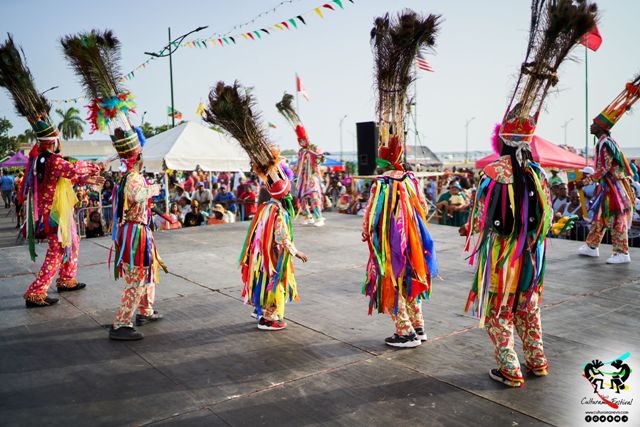 NIA CHARLESTOWN NEVIS (November 06, 2018) — The Culturama Secretariat is bringing the Culturama Slogan Contest for Culturama 45 in 2019 to a close and is announcing that the closing date is November 15, 2018.
Mr. Abonaty Liburd, Executive Director of the Culturama Secretariat, made the announcement on November 01, 2018 at the Department of Information, four months after the contest was launched by Hon. Eric Evelyn, Minister of Culture during the official opening of Culturama 2018 in late July.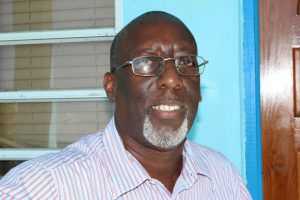 "We have decided that the closing date for the Culturama 45 Slogan Competition would be Thursday, November 15…Get your creative minds in shape, in gear and pen your slogans to submit them to the Culturama 45 Slogan Competition.," he said.
Mr. Liburd disclosed that so far more than 30 entries have been submitted but encouraged the public to continue to submit short catchy entries that reflect the true spirit of Nevis' Culturama festival.
Persons who wish to enter the contest can submit their entries directly to the Culturama Secretariat located at the Cotton Ginnery Mall in Charlestown or use the email address that has been created to facilitate participation. The online address is: slogan@culturamanevis.com.
Culturama, a 12-day festival celebrated in late July to early August annually, showcases Nevisian arts and culture.
Mr. Liburd says Nevis has been known to be rich in culture and Culturama serves as a time when Nevisians celebrate their cultural heritage through various events showcasing folklore, music, food, and arts and craft.
Meantime, the executive director also announced that the secretariat is inviting interested members of the public to sign up for the senior pageants for Culturama 45: the Miss Culture Queen Pageant, the Miss Culture Swimwear Contest and the Mr. Kool contest.
"We are looking for five participants for the Mr. Kool and five participants for the Miss Culture Swimwear. We are also looking for six participants in the Miss Culture Queen Pageant.
"Application forms are already available at the Culturama Secretariat or you can visit our website at www.culturamanevis.com. The application forms are there, and so we are encouraging persons to download these forms and return them to the Culturama Secretariat located in the Cotton Ginnery Mall, Charlestown," he said.