Customs and Excise Department seeking to make goods clearing easier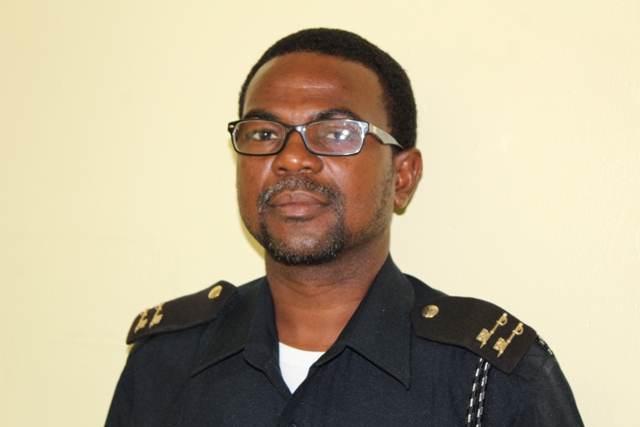 NIA CHARLESTOWN NEVIS (August 02, 2018) — Mr. Roger Fyfield, Assistant Comptroller in the St. Kitts and Nevis Customs and Excise Department is seeking to bring a clearer understanding of procedures necessary for a smoother experience for members of the public who have to deal with the department.
In an interview with the Department of Information on August 01, 2018, Mr. Fyfield explained that clients are obligated to declare invoices to Customs officers when clearing packages or goods.
"This is serious business. Some persons may not take it as serious but it is your obligation whether you are a passenger or importer to declare your goods to the customs. Failure to declare your goods, you could be fined. There is a penalty so we don't want that. We want you to be honest in your declaration and everything would run smooth…
"We want you to present your invoices to any of the stations whether it is Long Point or any of the out stations – the airport, the courier, the parcel post. You need to present your invoices and the form we would like the invoices to be is a hard copy, on paper, and we want your invoice to be authentic," he said.
The senior Customs officer said upon receipt of an invoice, it is scrutinized to determine whether it is authentic. He indicated there are penalties in place for presenting false documents and to avoid facing any penalties, members of the public should adhere to the guidelines.
Mr. Fyfield stated that there may be instances that false documents are presented in an effort to evade paying taxes but he stressed the importance of paying taxes.
"Some people are probably afraid of paying taxes but taxes are what make and build any country especially small economies such as ours in St. Kitts and Nevis and in the Caribbean region.
"So it is very important for you to pay taxes and we make an appeal for you to be honest with your declarations," he said.
The senior Customs officer also pointed to the habit of persons making and receiving phone calls while their goods are being inspected. He advised that they have to seek permission from the attending officer to do so.
"We are saying no. While you are in the Customs you are in a controlled area and by the very term 'controlled'…you just cannot come and do as you please. It's a security measure not just for you but for the Customs and for all concerned," he said, adding that if one wishes to make a call or answer the phone permission has to be granted by the attending officer.
Mr. Fyfield also spoke of instances in which the consignee, during the inspection, would walk away and it will no longer be tolerated for security reasons.
"We are living in modern times and we cannot be naive. The facts are we would have made finds in terms of illegal substances, contraband, etc. coming through our ports and as a result we want you to be present at all times during the process that your package is being examined," he said.